PLEASE NOTE THIS IS A FF2019 EVENT, FOR FF2020 FESTIVAL EVENTS CLICK HERE.
Please note: Tickets are no longer available online, however there will be a limited allocation at the venue.


First Fortnight in partnership with Instituto Cervantes present Short but Sweet/ Lo Bueno, Si Breve, Dos Veces Bueno, a series of 4 Spanish and Portuguese award winning short films exploring a range of mental health issues.
Desanimado (2011) de Emilio Martí López
Un dibujo animado siente que no encaja en el mundo "real". Criticado y rechazado, intenta solucionar su malestar en el diván de un psicoanalista, reflexionando sobre qué significa ser diferente.
A cartoon character feels rejected by the 'live-action' world he lives in which dislikes everybody who is different. The character reflects on the nature of prejudice and has to decide to either adapt to the norm or dare to live as he is.
Ámár (2010) de Isabel Herguera
Inés viaja a la India a visitar a su amigo Ámár, que vive desde hace años internado en un sanatorio mental. Inés recuerda los últimos días que pasaron juntos y su promesa de regresar.
Ines travels to exotic India to visit her friend Ámár, who has spent recent years in a mental institution. Ines remembers the last days they spent together and her promise to return.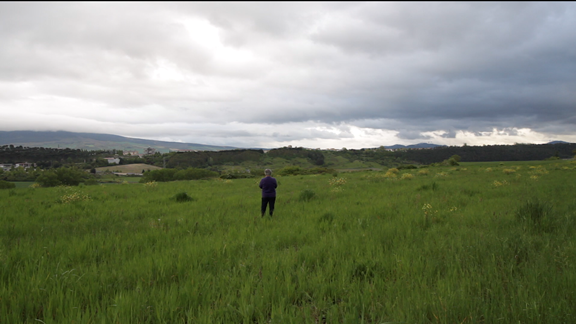 Ama (2017) de Irene Aguirre Lamas
Una entrevista invertida. Madre e hija intentan ponerse en el lugar de la otra y comprender lo que a veces no se puede, no se sabe o no se quiere decir.
A reversed interview. Mother and daughter try to put themselves in each other's place in an attempt to understand what we sometimes don't want, or simply don't know how to express.
Muletas (2017) de Luis Campos
Uma família quebrada junta-se para comemorar a ceia de Natal quando a filha que sofre de doença mental vem a casa pela primeira vez desde que foi internada.
A heart-warming tale exploring when a broken family reunites for Christmas dinner when their daughter comes home for the first time since she was institutionalised.